Allison Belans,
Owner/Founder,
Dream Home Interiors, Inc.,
www.dreamhomeatlakeoconee.com,
Greensboro, GA.
Since launching her business more than 12 years ago, Allison has built her business by carefully listening to her clients. "Every client has a story to tell me about their ideas on life. The first thing I want to know is what is important to them, what is not, and how they'll want to spend time in the home we are creating together," she explains.
"My role is to be my client's advocate — guiding them through the process of designing and building their dream home," she adds. "My job is to support them in making good decisions and following through to the point of perfection. My client's job is just to relax in their Habersham Home…and dream on."
From the initial concept to the final details, Allison and the Dream Home Interiors team specialize in new construction and remodeling; design and specifications of architectural effects; electrical and lighting planning; kitchen and bath design; space planning, selection consultation for cabinetry, appliances, plumbing, tile, lighting and countertops; color consultation; furniture and accessory selection and more. Opening her full-service design center 3 years ago in Georgia's Lake Oconee area, Belans also offers a full selection of furniture and accessories, a fabric room, a resource room and rendering/CAD capability. The design center is open daily by appointment.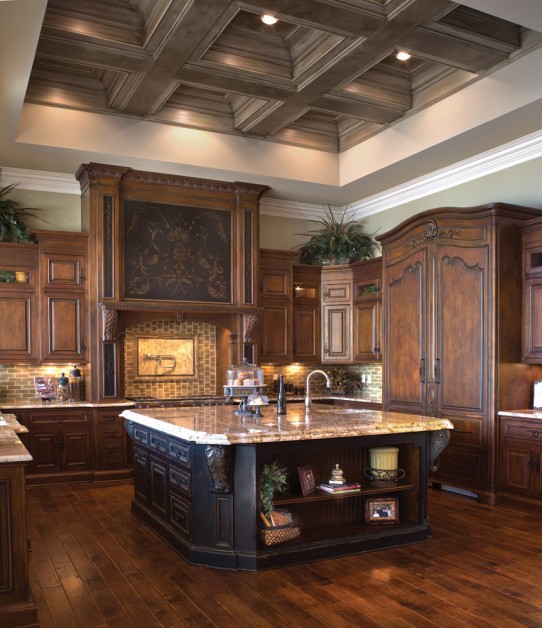 A graduate of Mercer University, Allison is married and lives in Reynolds Plantation with her husband and two young sons. A busy and dedicated professional, Allison's work is an integral part of her life. "I get so personally involved, it is actually sad when a project is done. I kind of feel like it is my baby. I love running into clients a year or so after we've finished a project – especially when they tell me just how much they are enjoying the home and the Habersham pieces inside."