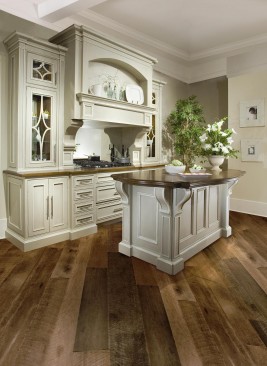 By Matt Eddy, president, Habersham
In recent years, our trade and consumer clientele has been asking us to add designs that were a bit more streamlined and simpler in style. With American Treasures®, our design team has paid tribute to the American-made styles and influences that helped shape our company — reinterpreting them to create transitional designs that promise to blend seamlessly into any décor.
We started with American Treasures® furniture designs and have now expanded the line to include custom cabinetry designs too, like the kitchen , shown here.
Like the custom cabinetry in our main line, the American Treasures designs are available in an extensive range of finish options. To see more of our American Treasures furniture and cabinetry offerings, visit our website.