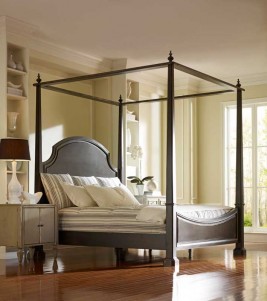 Made by our trained artisans and craftsmen, the pieces in our new American Treasures® collection take their inspiration from classic styles that have been updated and simplified — creating versatile looks that are at home in traditional or contemporary settings.
Like the main Habersham line, all pieces in the new American Treasures® collection are available in an extensive range of finish options. You can choose from the wide spectrum of textures and tones found within our own family of hand-styled signature finishes — each offering distinctive looks created by trained artists using a series of techniques, tools and exacting standards. This includes more than 40 unique finishes in a variety of colors. You can look to our elegant Connoisseur Finishes or choose from the large variety of richly layered Studio and Gallery Finishes, many containing multiple hues carefully chosen to create a richly textured, artistic effect.
Visit our website to more of our new American Treasures ® designs, like the Sea Island King Bed, shown here.