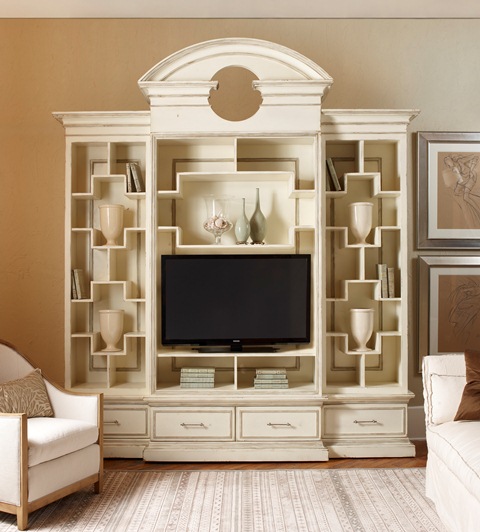 During the Spring 2012 High Point Market we added a number of new pieces to our growing American Treasures ® Collection. Among my favorites is the new Nassau Home Theatre.
With this piece, like others in the collection, I worked to mix classic lines with modern influences to create what I like to call a "livable modern" aesthetic.
Effectively bridging the gap between these two styles, this versatile design offers a wonderful entertainment option. As with all designs in the American Treasures collection, this piece is completely customizable so you can specify sizes and finish options.
Look for more information coming soon on some of the other new designs we introduced during Spring Market.