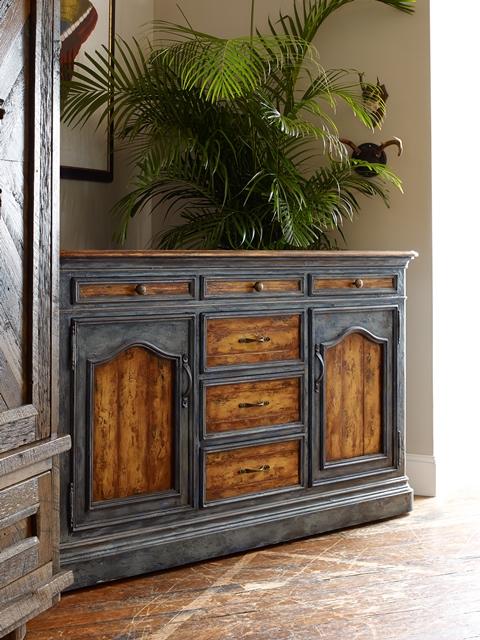 Our new Americana Grouping includes one-of-a-kind artisan designs that bring clean lines, hand-styled details and layers of texture together to create some truly lovely accent pieces. Among the new designs is the Blue Bird Sideboard, shown here, which features antique hardware and planked panels. One adjustable shelf with a plate groove is also included.
As our designer explained, "We chose earthy textures and colors, but not just browned-down hues. We went with vivid colors from nature – leaves and sky and water – the things we love and that inspire us with their beauty. We wanted enough life in the colors to bring life to a room without overpowering it. Our overall goal was to create works, inspired by God and nature, to help make the home a place where families want to be."
Visit the Furniture section of our website to see all of our new Americana designs!