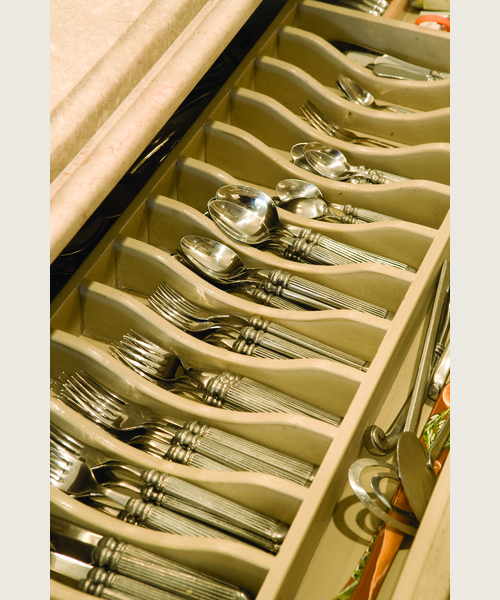 Just because the drawer is closed doesn't mean its interior should be boring .
Habersham strives to create beauty inside in out. So you'll see that our custom fitted furniture designs are as fabulous as they are functional. This cutlery drawer is an example of some of the meticulous attention to detail and space planning our artisans use when creating practical storage options.
Explore our website to see some of the other convenience and storage features we've engineered into some recent projects. And contact us today to learn how we can help you create custom fitted furniture designs that reflect your own sense of style and effectively respond to your lifestyle needs.