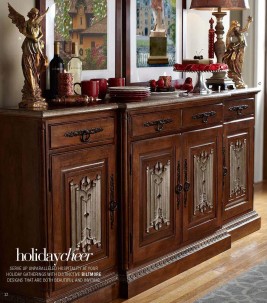 I've enjoyed looking through the pages of the Fall/Winter 2011 Biltmore ® Style catalog showcasing the many ways you can bring Biltmore's® beauty, style and legacy of hospitality into your own home.
Habersham has been a proud Biltmore ® licensee for many years and a number of our designs are included in the latest catalog. Among them, the copyrighted Habersham Linen Fold Sideboard, shown here.
As the catalog goes on to explain, you can "set your finest china on this exquisite sideboard to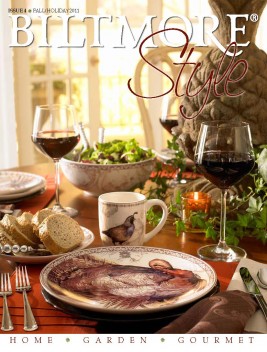 serve up an unforgettable holiday meal." The design features four drawers and two wooden shelves within each section for maximum storage. Shown in a hand-styled antique honey finish with warm silver accents, the front of each door includes intricately carved elements.
To learn more about Biltmore® and its licensed designs, visit www.biltmore.com