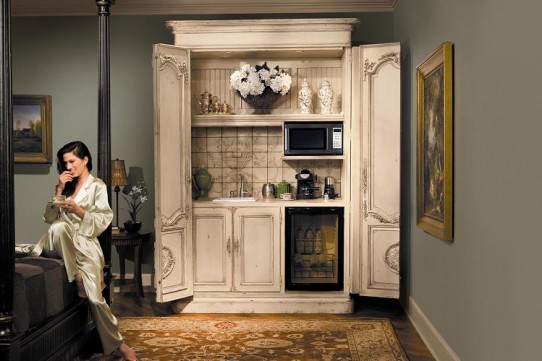 We introduced the Master's Café design a few years ago and it continues to be a top-seller. At the time, our design team came up with this lovely, copyrighted furniture design in response to a growing trend for a café unit in the master bedroom. It appears that this trend is here to stay.
Completely hand-painted and hand-finished, the Café's interior can hold a small refrigerator/freezer, coffee maker or other appliances. Space is also provided to add a sink. Available in countless finish and decorated styles, this piece can be customized to meet your size and space needs.
So go ahead, enjoy breakfast in bed …Habersham style!