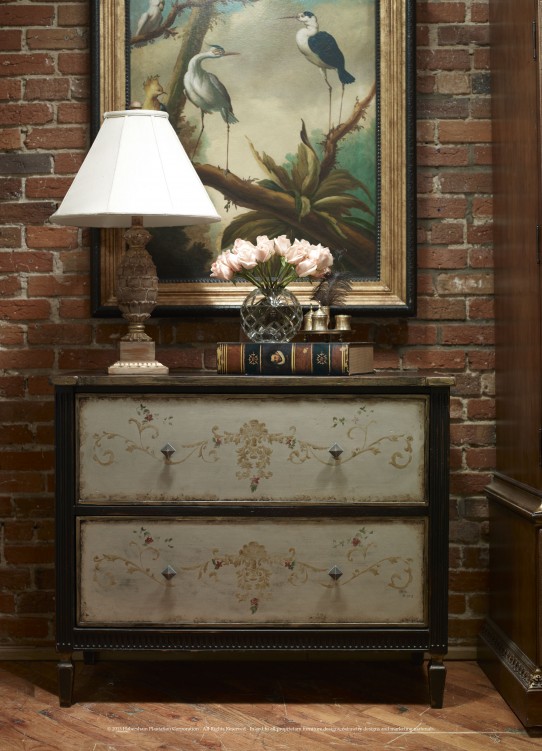 We will highlight our newest hand-painted, styled and finished designs at the upcoming 2014 winter gift and home markets in Dallas and Chicago. Ranging from grand scale entertainment centers and elegant chests with meticulously hand-painted accents to occasional tables and mirrored display cabinets with a modern twist, these pieces and many others will be represented at the Gallery Six Showroom| WTC 11013 in Dallas and the deAurora Showroom #1871 in Chicago| Merchandise Mart.
Among them, the 01-1747A Tuscan 2-Drawer Chest With Art Adding a touch of Old World Europe for today's home, this piece features of the two drawers. Offering an elegant, subtle backdrop, the rest of the piece is finished in Habersham's Warm Silver.
Join us in Dallas and Chicago this winter to see more!