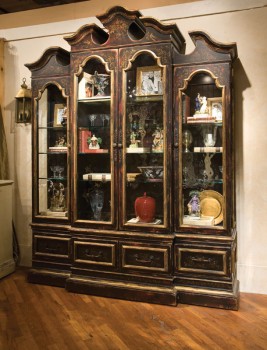 Over the years, our company has established a strong reputation for decorated art furniture. That's because all of our Habersham Furniture Art™ designs are meticulously hand-painted by our skilled artists, including the new Monet Chinoiserie Breakfront, shown here.
But, did you know that any of the existing designs showcased on certain furniture pieces and cabinetry styles can be modified to your specifications. Whether changing a color combination on an existing design motif or altering certain patterns or images, your options are unlimited. And, if you have specific patterns, designs or images in mind, our artists can work with you to bring your vision to life.
Contact us today to learn more.