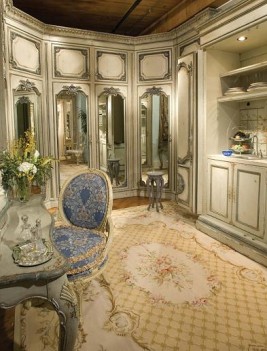 In recent months, we've received a number of new orders for custom dressing room designs. More and more homeowners and designers are contacting us to help them create dressing rooms that offer an intimate retreat from the dizzying pace of today's fast-paced lifestyle.
Completely customized to meet your space and wardrobe needs, our designs can include wide, deep drawers and plentiful shelving for shoes and accessories, hanging bars ,mirrors , space for luggage, safes, hampers and much more. Countless hand-styled finishes and design styles invite you to create a space that is uniquely yours.
Contact us today and let's talk about some design options!