We regularly showcase projects featuring our furniture and cabinetry on this site as a way of highlighting the versatility of our line and to share the amazing creative talents of interior designers who work with us.
Speaking of creativity, we thought you might enjoy seeing how North Carolina designer, Debra Whitson, "The Big Picture Gal" at Warehouse 2120 incorporated our custom kitchen cabinetry into her amazing, eclectic 5,500-square-foot stone and cedar shake lodge home renovation project, which was recently featured in WNC Magazine.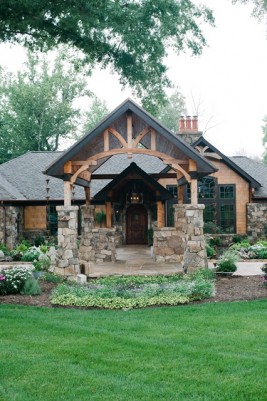 Known affectionately as the "seductress of salvage" and the "queen of junk," Whitson and her friend and interior design partner, Pamela D. Lee, scour flea markets, auctions, yard and estate sales throughout the southeast. They display the "rescued home goods" they find at Warehouse 2120, the boutique shop Debra and husband Scott own in Hickory, NC.
Here, customers can explore the treasures Debra and Pamela have discovered, along with garden sculpture, jewelry and other found objects. Debra and Pamela operate their interior design business out of this space while Scott oversees the wholesale division of the company, which includes 2120 Label, a line of furniture he designs, and All From Boats, a colorful collection of furniture crafted from recycled fishing boats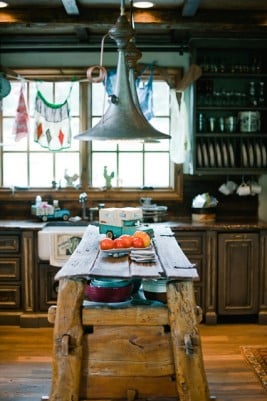 from the island of Bali.
As they've shown in their business, Debra, Scott and Lee love finding ways to rethink and repurpose everyday items. And this philosophy was the guiding force behind the Whitson's own home renovation project as well. The Whitsons and Lee spent two-and-a-half years in search of all the fixtures and materials for the home and worked with a number or artisans to help complete the project.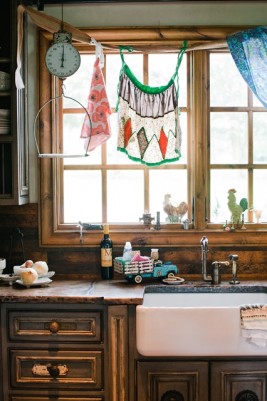 Melissa Reardon wrote a fabulous feature story in WNC Magazine on their renovation project and you can read the full story by clicking here. The photography by Dustin and Whitney Deal offers a wonderful glimpse into Debra and Pamela's "shared shabby-chic aesthetic and interior design savvy."
We're showing a few of the images here highlighting how they incorporated our custom cabinetry into the kitchen. As the WNC Magazine article explains: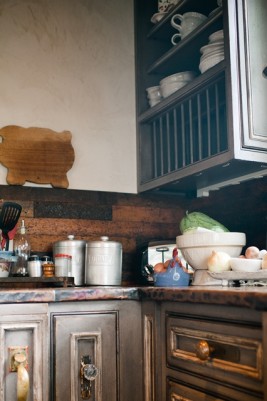 The blend of feminine touches, masculine rusticity, and industrial elements, all infused with artistic whimsy provide a gold mine ofrepurposing ideas it could take days to absorb.
"It takes a special eye to get the right old things to mix with the right new things, and sometimes it's trial and error," Debra said in the WNC Magazine article. 'I guess it's an innate thing.'"