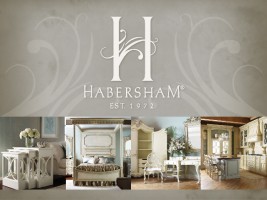 To better showcase our ever-growing custom capabilities and fine furniture line, we now offer an iPad app that provides wonderful benefits to our trade and consumer audiences alike.
For our trade customers, the app makes working the line even easier by offering quick, easy access to furniture and finish images for presentations and other business needs. It also provides a convenient, portable showcase, reduces the need for additional catalog printing and will soon help streamline the sales process too.
For our consumer customers, the app takes you beyond the offerings on our website – providing a more extensive representation of our line, with detailed views, innovative sharing options and other features.
Users can browse through our furniture and finishes in brilliant, high resolution images. A convenient search tool helps quickly locate specific pieces. In addition, a wish list tool allows you to create lists of favorite items that you can then share.
To help fine-tune the sales process, trade customers can access the full e-catalog. In addition, photo stacks can be created and shared via email for presentations and other needs.
As we will be frequently adding new designs, finishes and photography to the app, all users are encouraged to utilize the "Update" option on the introduction screen when they first launch.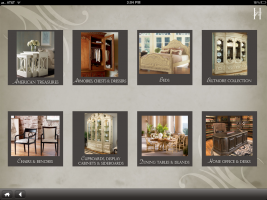 Looking ahead, we are already working on future features and additions to bring to the app. Priced at $2.99, the Habersham App is available on the App StoreSM .