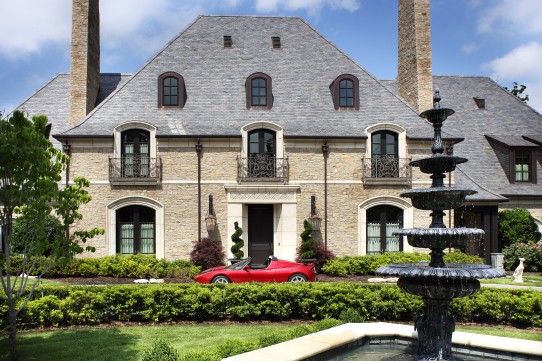 I invite you to click here to explore this month's featured home on our website.
A fabulous French Normandy residence in Tulsa, OK, this home features our custom cabinetry throughout – from the kitchen, catering kitchen and bar to the master bedroom, dressing room and guest apartment.
An interior designer who spent years helping others bring their dream homes to life, homeowner Donna had a vision for her own home and felt the time was right to make it a reality. Calling upon her own design expertise and working with architect Pat Fox, she has created a truly stunning home .
"This house is really special. I've done design work all over the country and know it's the little touches that truly make the house," she explains "From our lovely Habersham cabinetry to my treasured antiques to dramatic lighting fixtures and fabulous furnishings, we've been able to create a house that lives very well. "
We couldn't agree more! Check it out and let us know what you think.