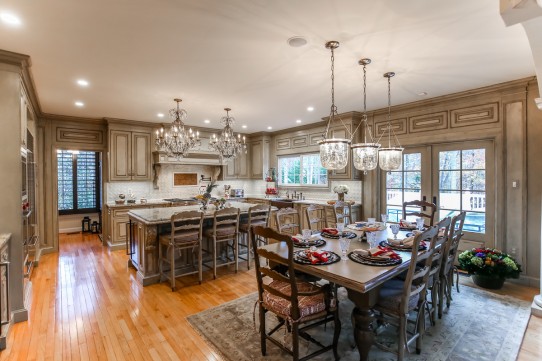 This month we're excited to shine yet another spotlight on a fabulous home project from Linda Andrus, Cyprian Hill Design.
When we last visited with Linda, she was moving into the second phase of a comprehensive home renovation project for her clients Monica and Wes Metheny.
Our initial story highlighted the design work she had already completed for the living room, conservatory, dining room and master bath of the 6,000-square–foot home the couple shares with their three children in the suburbs of Annapolis, MD.
As Linda explained in our last story, the Methenys were so pleased with how everything had turned out that they engaged her to turn their kitchen into a Habersham kitchen as well. Since then, the kitchen project, as well as the guest bath, have been completed and the results are fabulous!
Check out the "Featured Home" section of our website for the full story.