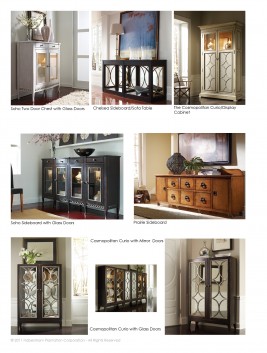 Fall High Point Market is a few months away but our design team is already hard at work fine-tuning the newest additions to our growing American Treasures® Collection. We first launched this collection of copyrighted furniture designs during the Fall 2010 market and have been adding to it ever since.
Dealers, designers and their clients have responded quite favorably to the collection, which takes it inspiration from classic styles that have been updated and simplified — creating versatile looks, timeless styles and clean, simple lines that are at home in traditional or contemporary settings.
We think everyone will be quite pleased with our newest additions and we'll be posting some sneak previews of them soon. In the meantime, if you haven't seen them yet, be sure to visit our site to see the new designs that joined the collection in April 2011.