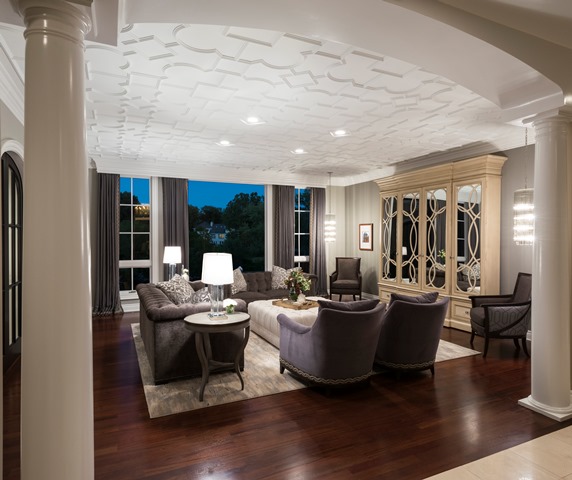 This month we are excited to put the spotlight on an amazing home design project by award-winning designer Cheryl Nestro of Tutto Interiors.
As this month's "Featured Home" story on our website, the project involved a complete redesign of a 10,000-square-foot home. From tearing out walls to converting a former theater room into a basketball court, Cheryl redid the residence from top to bottom.
Cheryl chose our American Treasures Media Center for her lovely Great Room design.
"These days, it is unusual to work out a great room plan that does not feature a TV over a fireplace," she explains in the website story. "Since the space didn't have a fireplace, it gave us the chance to house the TV in a media cabinet design from Habersham that perfectly reflected my client's glamorous style sensibilities."
The entire project took 18 months to complete and received recognition in the design community with a Detroit Home Design Award for Best Traditional Great Room/Living Room
Congrats to Cheryl on this beautiful project! Do you have stories and photos to share on how you used Habersham in your own home or design project? Let us hear from you! And, visit our home page to see the full story!