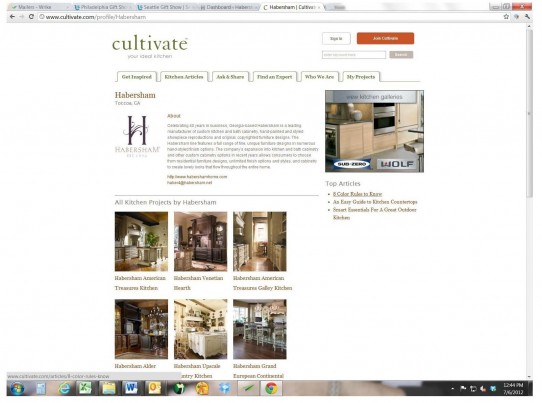 We recently posted some of our kitchen cabinetry projects on the new site, Cultivate.com, and encourage you to check it out. Cultivate is a new online resource for kitchen inspiration and design that features projects by architects, designers, manufacturers and craftsmen across the country. Their mission? As they explain on the website:
"To make planning your ideal space easy – by giving you the tools to discover your own point of view, via informative articles, inspiring photos, and helpful tips by our team of experts. For professionals, it's a way to share your best work with a community dedicated to design."
So check it out at cultivate.com. And let us know what you think!