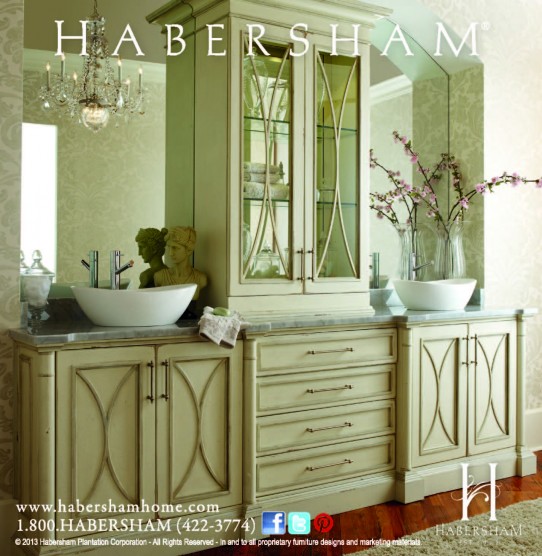 In reviewing the various projects working their way through our factory, we're seeing increasing demand for custom bath cabinetry. So, we thought this category would be an ideal one to showcase for the ad we'll be running in the February issue of Architectural Digest (shown here).
Over the years, we've watched the master bath become one of the key focus areas of in home design. No longer just another room, it's evolved into a complete suite.
In fact, many masters today are outfitted with walk-in closets completely custom-tailored to the owner's needs, as well as dressing, sitting, exercise areas and other features one might find in a luxury spa or resort.
To help homeowners create their own private escape, we're always working on new designs for the master bath area. To see some of our most recent bath designs and installations, visit the cabinetry section of our website.