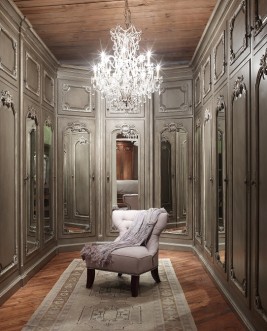 When it comes to the many dressing room designs our team is working on, we're always looking for new storage solutions and innovations. One that has proven to be especially popular is our flip-top ironing board storage drawer.
As you can see here, a closet door opens to reveal a drawer that pulls out –converting into an easily accessible and sturdy ironing board feature.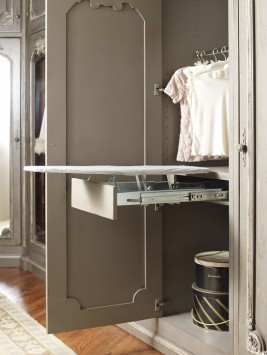 We'll be highlighting some of the other great dressing room features in upcoming blogs so check back soon.