www.myinsidesign.com | 770.673.0721
1231 Ashford Crossing, Atlanta, GA 30346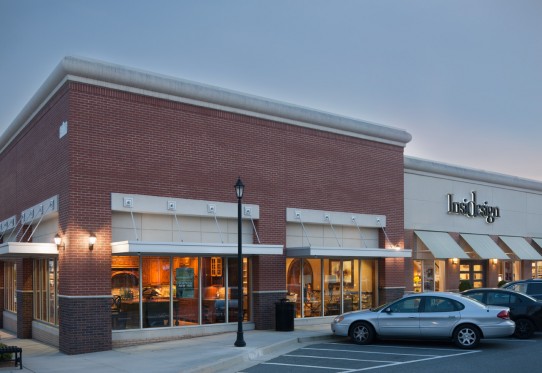 One of the most innovative concepts in home design today can trace its beginnings to a chicken coop…
Located in the affluent Atlanta suburb of Dunwoody, the 10,000-square-foot Insidesign showroom has become a destination for architects, builders, designers and homeowners seeking fine, custom woodwork and interior design services. And by woodwork, we mean all types of woodwork –in one beautifully designed and merchandised setting – fine cabinetry, hardwood flooring, architectural millwork, doors, home furnishings and more.
The brainchild of Amy Koetter Pennington and her husband Seth, Insidesign's story begins with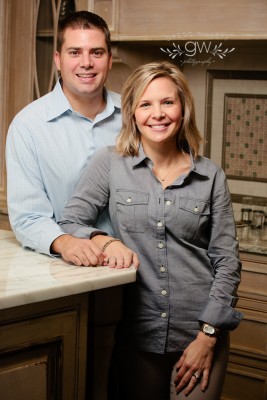 Amy's grandfather and founder of Koetter Woodworking, Tom Koetter.
In the late '50s, Tom began building a chicken coop in Borden, Indiana. Discovering he enjoyed working with wood, he went on to build his future home he shared with his new bride Mary Frances. He soon took a part time job with a local cabinet shop located down the street. After hearing the owner complain about problems with his supplier, Tom suggested that he could produce and supply the components the shop needed. Tom's quality craftsmanship and reliability soon became well known in the area and a new business was born – Koetter Woodworking.
It wasn't long before the Koetter's business and family grew. Eventually their five sons would join Tom and Mary Frances in the business, which would expand beyond cabinetry components to millwork, doors, hardwood floors and more.
Today, Amy (daughter of Randy Koetter, Tom and Mary Frances' eldest son and current CEO of Koetter Woodworking) and her husband Seth are taking the company to a whole new level.
"We saw an opportunity in the marketplace to make the home building process better for all parties – the builder, architect, designer and home owner. Until now, you would have to go to a different supplier for each element. We wanted to simplify the process by bringing all the high-end interior wood products under one roof."
The vast, stunning showroom features fully accessorized room vignettes featuring custom wood products from Koetter Woodworking, as well as other top-name, high-end manufacturers of kitchen and bath cabinetry, hard wood flooring and home furnishings.
"Each room has its own style and all the products complement and enhance one another," Seth explains.
Habersham has recently become a vendor partner with Insidesign. "We were looking to add new lines and vendors and Habersham was the perfect fit," Seth adds. "A family business like ours, Habersham's business philosophy and commitment to quality craftsmanship mirrors our own. And Habersham's versatile selection of custom cabinetry and complementary furniture designs was also quite appealing."
Insidesign has merchandised Habersham's furniture items throughout its showroom and has also added a display showcasing the company's custom cabinetry capabilities in a new kitchen vignette.
"Habersham definitely appeals to our high-end clientele thanks to their versatile custom capabilities and virtually unlimited selection of hand finishes and furniture styles," Seth says. "In addition, our customers are also more transitional in their design sensibilities and Habersham certainly speaks to that with their new American Treasures® collection."
Insidesign is now entering its 5th year in business and continues to attract new customers. "Our model is all about relationships. We want to give as much as we get," says Seth. "From walk-in customers to established builder clients, we want to convey that whenever you have a project and don't know where to start, come here first – we have it all. We can facilitate meetings. We'll look at the scope of your project and help you by working with your own designer or pairing you with our own in house designers, recommending builders, contractors and manufacturers who are the best match for a given project."
For more information, visit www.myinsidesign.com or call 770.673.0721.