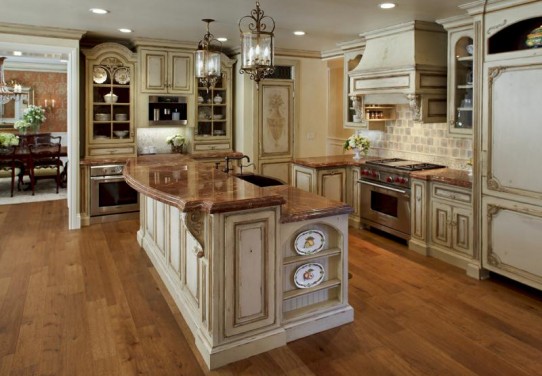 As we approach Thanksgiving and the holiday season, all of us at Habersham wish you and yours the happiest of times. We hope that your home is the place for many delightful holiday gatherings of family and friends and that everyone is filled with the true spirit of the season.
Our goal is to create custom cabinetry and fine furniture designs that help you create a warm, welcoming Habersham Home environment of your own — one that reflects your own personality and wraps guests in an atmosphere of comfort and casual elegance.
We love to showcase home projects we're working on around the country. You can see many of them on our website by clicking here. Among them, this lovely project by California designer Julie Mifsud www.julimifsuddesign.com Her client contacted her to help renovate his kitchen, which fills up with grandchildren, family and friends during the holidays. He viewed his kitchen as the heart of this home – where everyone gathered – and wanted to create something special.
We'd love to help you create something special for your own home. Contact us today and learn more.