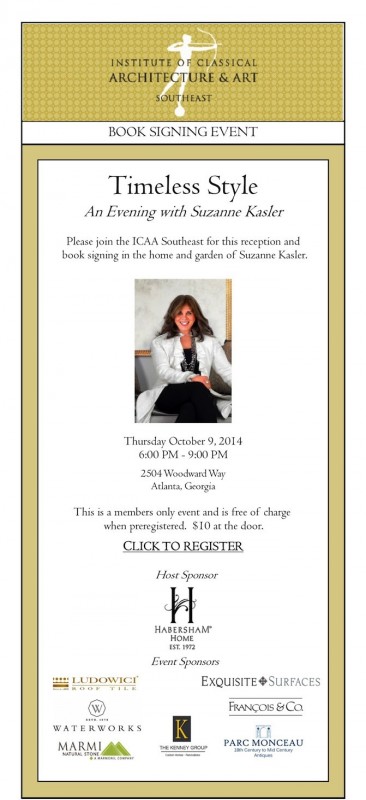 Award winning interior designer Suzanne Kasler will host the fall Institute of Classical Art & Architecture Southeast Membership Event at her Buckhead Atlanta home and Habersham is especially proud to be the host sponsor.
This is a member only event that gives fellow ICAA friends and colleagues the chance to network and mingle. In addition, Suzanne will be signing her new book, Timeless Style.
If you are an ICAA member, you are encouraged to sign up early as this event is expected to be over-subscribed! You can also learn more about joining ICAA by visiting www.classicist-se.org/membership/join/.