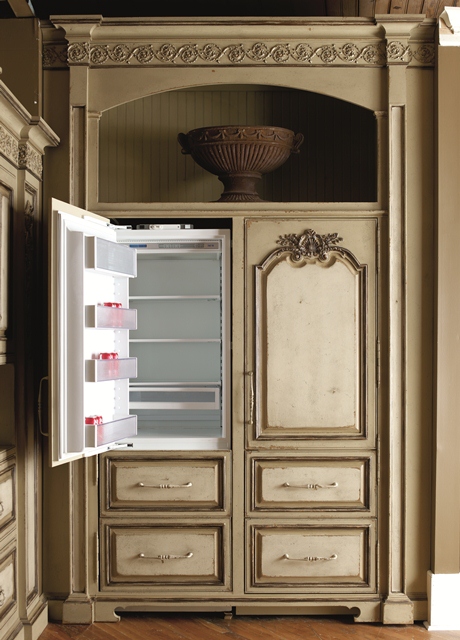 If you're looking for a way to create a less cluttered, cleaner kitchen, refrigeration cabinetry can be the perfect solution.
As detailed in the Wall Street Journal article, Kitchens Play Hide and Seek:
"For years, kitchen designers have been treating high-end appliances like trophies, making a stainless-steel-and-glass refrigerator or a range in a shiny color finish, into the room's focal point. Now, more homeowners are veering in the opposite direction, hiding kitchen bling behind wood panels or underneath countertops. The resulting look—streamlined, uncluttered, often with LED lighting and a mix of stone and wood finishes—marks the next phase in the kitchen's evolution from cooking-and-eating hub to flexible multitasking space."
As we've continued to fine-tune and enhance our custom capabilities, we've also significantly expanded the integrated cabinetry options we can provide. Contact us today and let's work together to create a kitchen that truly meets your lifestyle needs.