We were in High Point last week to review the renovation progress of our Market Square Showroom – MS 142. The space looks wonderful and we can't wait for our trade customers to see it during the April 17-22, 2010 Spring High Point Market. We've had the great fortune of working with Barbara Garrison, ASID, Dalton & Associates, Inc., who has done an amazing job designing the new space. She explains her vision for the showroom here: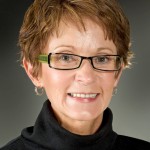 "The new showroom visually communicates the transitional nature of the Habersham line – showing how you can use their versatile designs, finishes and custom options to create or complete virtually any room style – from formal to eclectic to casual."
Barbara Garrison, ASID, Dalton & Associates, Inc.
Barbara has created a number of innovative design features for the showroom, including New York Loft and Parisian Antique Market environments. In addition, a new Design Center area has been crafted to offer plenty of workspace and tables for reps, dealers, designers and clients to meet to discuss home plans and other design projects.
In addition to the new space, we'll be unveiling a number of wonderful new furniture and cabinetry designs, including our new Limited Edition Founder's Piece, new kitchen and master bath styles, new finish options and much more. We look forward to sharing it all with you in a few weeks!