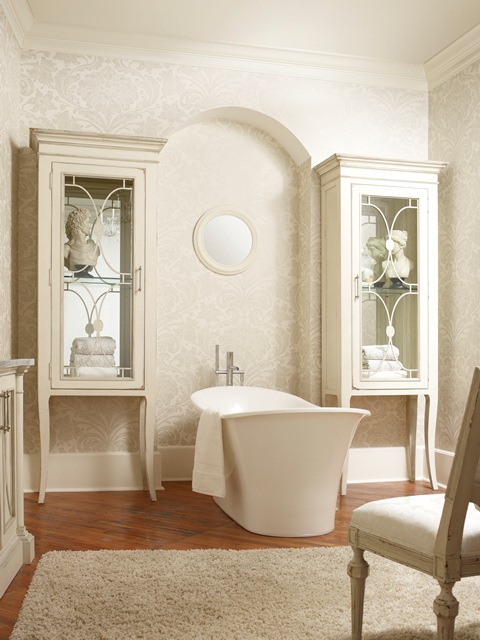 Making its debut during the recent Spring 2012 High Point Market, the new Atelier Display Cabinet display now joins our popular American Treasures ® Collection of copyrighted furniture designs. This particular design brings classic lines together with a mirror back panel, glass door and adjustable shelves to create a casually elegant, versatile accent that can blend seamlessly into any room and décor style.
American Treasures® pieces take their inspiration from classic styles that have been updated and simplified. Adding to their appeal, American Treasures® pieces are customizable. Working out of the company's North Georgia design studio, our artisans and craftsmen can shape each piece to meet the client's depth, width and height specifications. In addition, customers can choose from the wide spectrum of textures and tones found within Habersham's own family of hand-styled signature finishes — each offering distinctive looks created by trained artists using a series of techniques, tools and exacting standards.
Come back to our site soon to see all of our Spring Market intros!