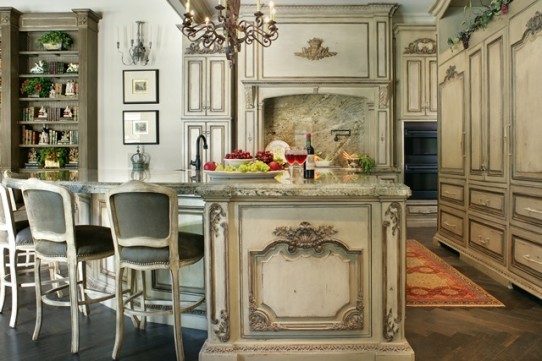 There's no question that a kitchen renovation requires a significant investment. So it's not surprising that recent findings of the U.S. Houzz Kitchen Remodeling Survey confirmed that homeowners are making design choices they feel not only withstand the test of time, but the winds of changing style and design trend directions as well.
Here at Habersham, we've always focused on quality , hand-styled craftsmanship and timeless designs that blend seamlessly in countless décor styles — especially when it comes to custom fitted kitchens.
From Kitchen & Bath Business magazine:
"For the majority of homeowners, the relationship with their kitchen is a significant long-term commitment to both function and aesthetics, one that can last 30 years or more. According to the 2014 U.S. Houzz Kitchen Remodeling Survey, 25 percent of those choosing to remodel have kitchens that are more than 30 year old, and another 41 percent are updating kitchens that are anywhere from 16 to 30 years old. Houzz found that most kitchens last two or four times longer than the typical U.S. marriage (eight years) and duration of car ownership (nearly six years.)
"We already know that kitchens are the biggest driver of discretionary spending in the remodeling market," said Nino Stichinava, principal economist at Houzz. "As the economy has improved, many homeowners who delayed spending on kitchen updates feel like they now have the means to remodel. We should continue to see an uptick in discretionary spending on home improvements into 2015."
Kitchen renovations are a major investment, commanding the largest spending levels among remodeling projects. Given the considerable longevity and cost, homeowners are making choices to ensure they can live with their kitchens for many years to come.
Visit Kitchen & Bath Business magazine – www.kbbonline.com — to learn more and to read the full story.
Photography by Peter Rymwid.