We're reading more and more good news about the home industry! Most recently, the Q2 2015 Houzz Renovation Barometer,which tracks confidence in the home renovation market among industry professionals, points to growing industry confidence being driven by widespread quarterly gains in inquiries, number and size of new projects . Here's a quick summary from a press release issued last week by Houzz, a leading platform for home remodeling and design: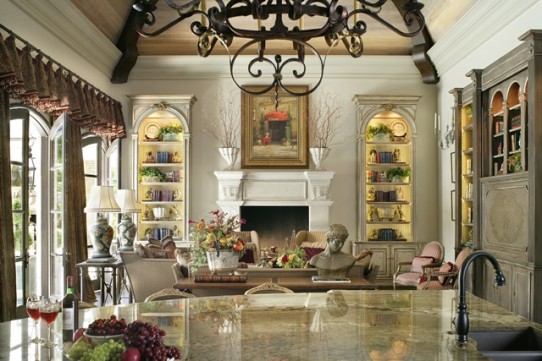 According to the Houzz Q2 2015 Renovation Barometer, more than two-thirds of home renovation firms reported 2015 year-to-date revenues and profits to be at or above pre-recession levels, with one in five firms or more reporting revenues and profits to be significantly higher.
"A large majority of home renovation firms on Houzz report a return to pre-recession revenues and profits, irrespective of industry segment or firm size," said Nino Sitchinava, principal economist at Houzz. "While industry confidence remains strong for the remainder of 2015, professionals tell us that the shortage of skilled labor continues to be a key challenge to growth."
The Q2 2015 Barometer reflects steady optimism in market growth among professionals, with high index scores of 69* or higher in market confidence across all company types, in line with Q1 readings (71 or higher).
The Houzz Renovation Barometer study is conducted quarterly and presents analysis of responses to an online survey sent out to a national U.S. panel of architects, interior designers, general contractors/remodelers, design-build firms, and building/renovation and landscape/outdoor specialties.
Click here to read the full Houzz Renovation Barometer Q2 2015 report .