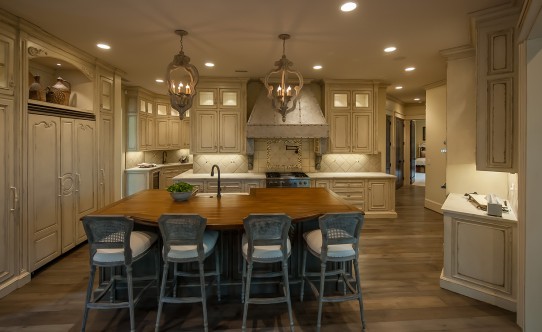 According to the fourth annual Houzz & Home survey, Millennial homeowners in the U.S. were just as likely to renovate their homes as other age groups in 2014.
The survey, which received more than 15,000 U.S. Millennial homeowner responses (ages 25- 34), revealed that a key motivation for renovation projects among Millennial homeowners is making a newly purchased home their own (55 percent), with one-third purchasing a new home in 2014 alone.
At Habersham, we know how important it is for our clients – of all generations — to create a home environment that is a true reflection of their own personality and sense of style. It's why we focus so heavily on constantly fine-tuning and expanding our customization options and style features. The survey also indicated that kitchens continue to be the most popular interior remodeling project among all age groups, with nearly one-third of homeowners tackling this room in 2014.
Kitchen projects are certainly at the top of our list as well – both renovations and brand new construction.
The annual Houzz & Home survey is the largest survey of residential remodeling, building and decorating activity published. The 2015 study includes more than 260,000 respondents worldwide, providing insights into the home improvement activity of the more than 30 million monthly unique users of the Houzz site and mobile apps.
The Houzz & Home Survey was sent to registered users of Houzz and fielded in February-April 2015. For the full report, visit http://info.houzz.com/HH2015.html.
Photo courtesy of The Blind Side |Villa Verona Design