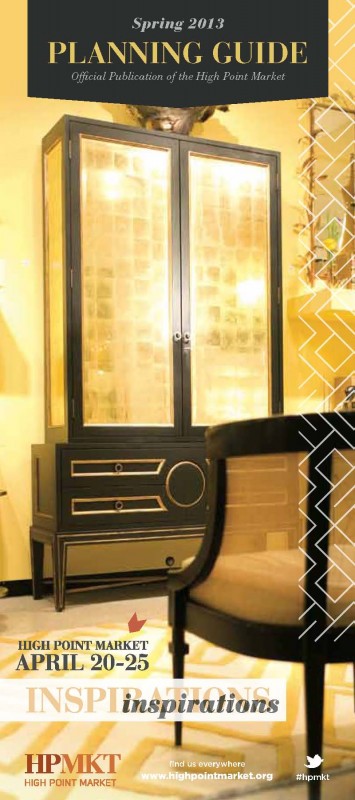 We are working on a number of new designs that we'll be unveiling during the upcoming April 20-25, 2013 High Point Market. If you were unable to attend market last fall, be sure to visit us in our new showroom – Space 191, Market Square. It's a great place to find fresh new design inspiration!
As the semi-annual trade show's "Inspiring Design" campaign explains: Find your inspiration at the legendary design destination. Reshape your ideas, sharpen your senses, and find the forms, styles, and ideas that will inspire you. Culture, conversation, creativity – it's all at the High Point Market, the world's home for home furnishings
We look forward to seeing you in April! To help with your planning, be sure to visit www.highpointmarket.org for travel discounts, market tips and more!