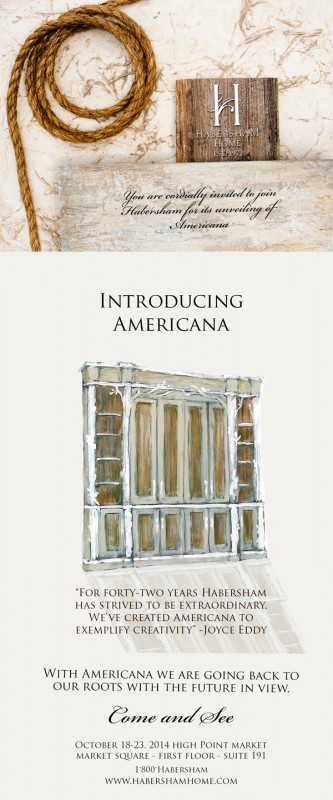 Making its debut during the Fall 2014 High Point Market,
Americana will include a number of fresh new pieces that recall the design inspirations and styles from our early days – with a new twist.
Featuring new hand-styled artisan finishes, these pieces will reflect simpler lines and more casual looks. Each piece will be a one-of-a-kind, with unique design elements and handwork .
For 42 years, we has strived to be extraordinary here at Habersham . We've created Americana to exemplify creativity. With this special set of designs, we're going back to our roots with the future in full view.
So join us in October and let us know what you think!