Often the key focal point of today's kitchen, the island can set the tone for the overall space design.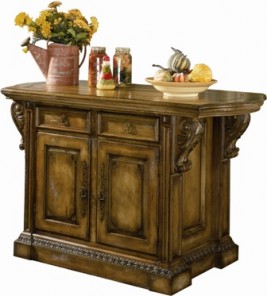 Bringing hand-styled finishes together with casual European design lines, our furniture-style islands are available in a host of sizes and shapes which can add warm, inviting looks to any kitchen décor.
Versatile enough to stand alone or to complementcustom cabinetry designs, our islands are available in a wide array of finish and style options. Among them, the Stafford and Hampshire Kitchen Island styles shown here.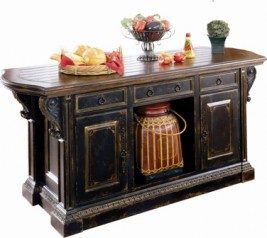 So, if you've always wanted your own island, Habersham can help. From countless hand-styled finishes to versatile design styles, our artisan team can create a look that reflects your design style preference, work surface and lifestyle needs.