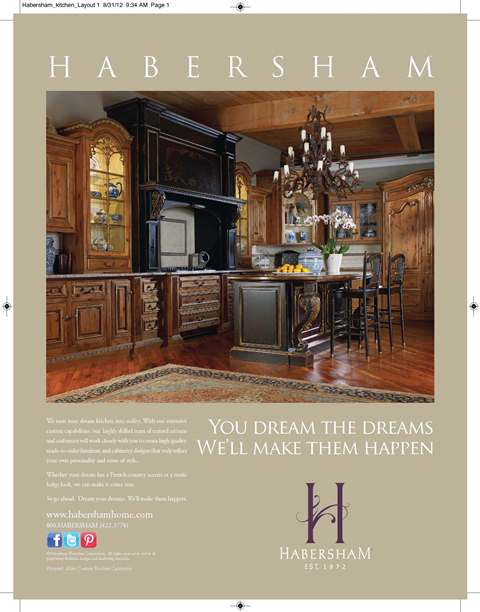 I wanted to share a sneak peek at the ad we'll be running in the November issue of Architectural Digest. It features an example of our custom cabinetry capabilities. This particular design showcases our Alder kitchen cabinetry.
Our design team works with select quality hardwoods to craft cabinetry for today's kitchen. The design shown here calls upon the richly textured, knotty looks of Alder to create a casual, relaxed, rustic ambiance. Integrated refrigeration cabinetry, a Venetian Hearth range hood design flanked by lovely curios, and striking island design complete the look.
This Alder kitchen is just one more example of the versatile design styles, textures, and finishes that we work with to create kitchen designs that conform to the discriminating tastes and lifestyle needs of our customers. Contact us today to learn about our custom kitchen cabinetry options and how we can partner with you to create the perfect design for your home.