At Habersham, we're constantly expanding our custom capabilities to help create furnishings and cabinetry that meet your specialized design needs. This month's featured design, the Louis XV Bibliotheque with Metal Grilles shown here, offers an ideal example of some of the customization features we can offer.
Part of our licensed Claude Monet Collection of pieces inspired by the works of the great master, his travels, as well as the antiques and styles that defined his era, this particular design reflects the design lines of an 18th Century French antique. In customizing this piece to meet a client's specialized needs, we've added wood panels behind the metal grilles on each door. This piece also offers pullout trays on the interior, as well as felt lined drawers.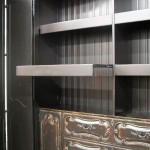 When it comes to finishes, your choices are limitless too. In addition to the various options in our own expansive palette, we can finish pieces in any of the Benjamin Moore or Sherwin Williams paint selections too.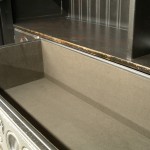 If there's a piece you're interested in or a cabinetry style you like, contact us today to find out how we can custom-tailor it to meet your needs.