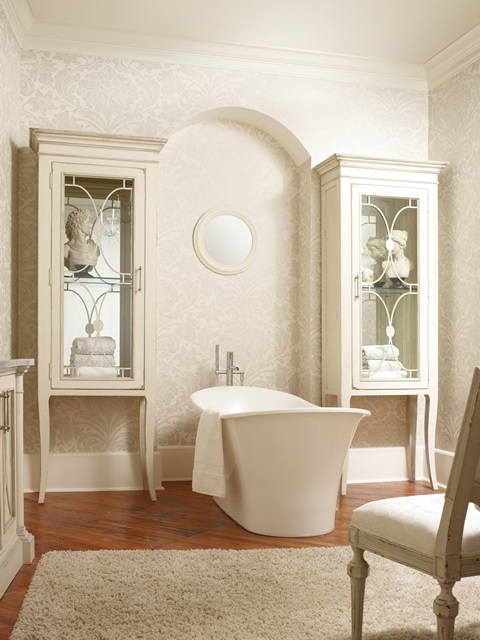 During the recent Spring High Point Market, we had the wonderful opportunity to partner with two premier luxury market designers in the creation of the master bath suite for our showroom: Victoria + Albert and KWC.
Known for their exquisite collection of freestanding baths, Victoria + Albert provided this beautiful tub from its Toulouse Collection. Joan Bostic, our Vice President of Sales, Kitchen and Bath explains, "Victoria + Albert was an easy choice for the Master Bath presentation for our Spring Furniture Market. Victoria + Albert's design was the perfect choice for the elegance and grace we wanted to capture. The shape and lines of the Toulouse Collection are reminiscent of the glamour of Hollywood from the 1940s. The style is everlasting and the quality and uniqueness of how Victoria + Albert produces their tubs and fixtures is hands down, the best."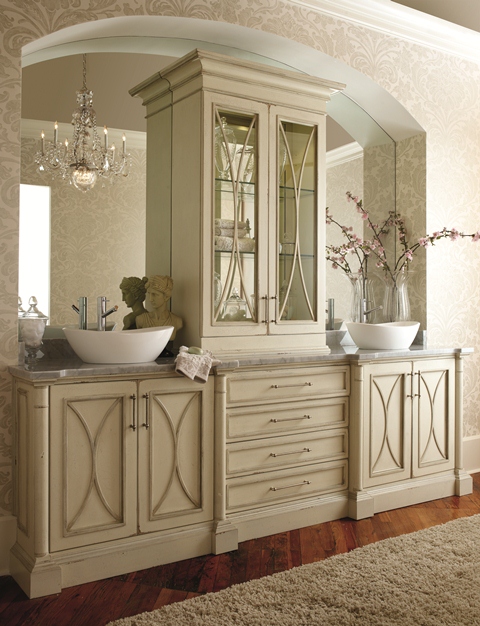 To complement and enhance the look, Joan chose KWC for the faucets and tub fillers. A leader in luxury faucets, KWC's designs embody the traditional values of Swiss craftsmanship – both in function and aesthetic.
To learn more about these design leaders and to see some of their fabulous products, visit www.vandabaths.com and www.kwcamerica.com