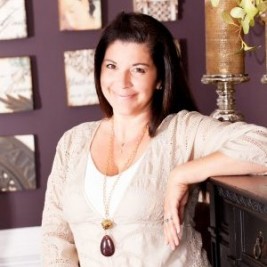 Michelle Murphy
Founder, Creative Director, Lead Designer,
MPM Interiors and DemiRyan.com
Durham, NC
For Michelle Murphy, the start of her successful career as a leading designer for a discriminating, affluent clientele was a classic case of being at the right place at the right time.
A graduate of Moore College of Art and Design in Philadelphia, PA, she was working in an art gallery to help subsidize her unpaid internship at a Manhattan design firm. One day a couple of interior designers from England stopped by the gallery, seeking artwork for a design show house they were doing for HGTV. They hit it off and when Michelle delivered their artwork choices to the show house, they invited her to join in the project – offering a couple of rooms off of the kitchen for her to design.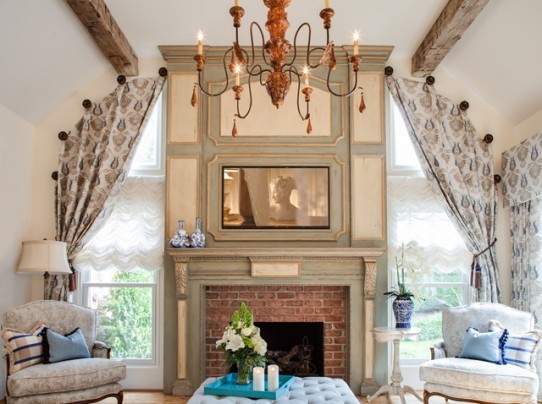 "These were rooms nobody else wanted to work on," she laughs, explaining how she jumped at the chance to come up with designs for the spaces. One, a long, narrow hallway, she used to create an art gallery. The other, a small servants' quarters space off the kitchen, she turned into a wine cellar, complete with tasting table.
Her designs were very well received and her business took off. "I've never advertised – my business has always come from word of mouth referrals," she adds, describing a base of wonderful, loyal clients with million dollar-plus homes.
After 9/11 she decided to leave Manhattan to be closer to her family. Since her brother, a doctor at Duke University Hospital, lived in Durham, North Carolina, she relocated there. When she worried about how to build a new clientele in a new location, her husband suggested she explore show house design opportunities. After all, that's how she got her start. She volunteered to do a room for the annual show home benefitting the Leukemia & Lymphoma Society in Durham and her design was so well received that she was offered the head designer spot for the whole home the following year.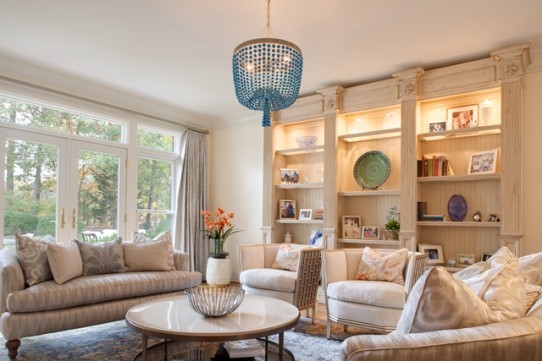 From there, her business took off once again. And once again, she relied on word of mouth to build what has quickly become a busy practice.
Not one to rest on her laurels, Michelle has recently launched a new venture – Demi Ryan, an online furniture site "dedicated to helping you find the perfect balance of style, beauty, tradition and whimsy that speaks volumes about how you are and how you want to live." The name itself is a reflection of who she is and what she loves most – her family. "De" represents her husband Dennis, "mi" for Michelle and "Ryan" for her son.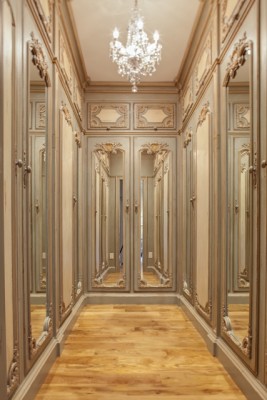 "All of the items on the site are hand-selected, tested and fabulous," she explains. "What's more, the site offers a fun, cost-effective way to introduce someone to what it's like to work with an interior designer," she says. The site invites people to send pictures of the room/space they're working on and for a flat fee of $500, Michelle will send back design suggestions.
Habersham is well represented on the Demi Ryan site and a regular "go to" line for Michelle's other design projects, too.
"I love working with Habersham and our Habersham rep, Mark Rossi, is the best! Habersham is very versatile – making it an ideal resource for so many of my projects. Habersham never disappoints – my clients are always thrilled when they see the end result."