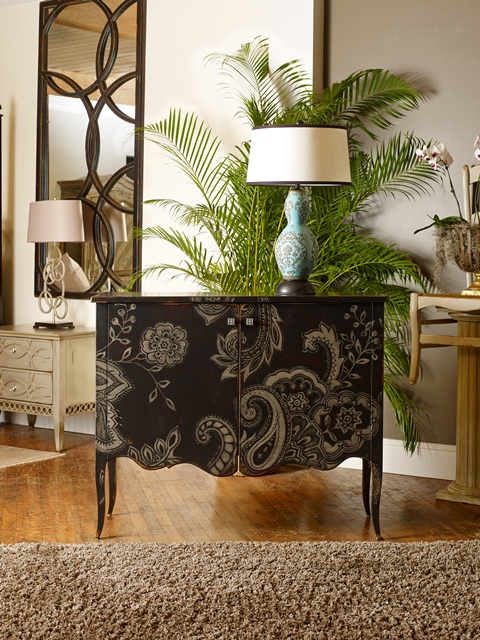 Blending classical and contemporary elements, this piece can add a hint of drama and elegance to any room.
A black finish with meticulously hand-styled floral art catches the eye while Swarovski crystal knobs , which come standard, offer a touch of whimsy.
This particular design is also offered in other styles and finishes, including our new Valentina and Aria 2-Door Cabinets. Visit the Furniture section of our website to see these and other designs.