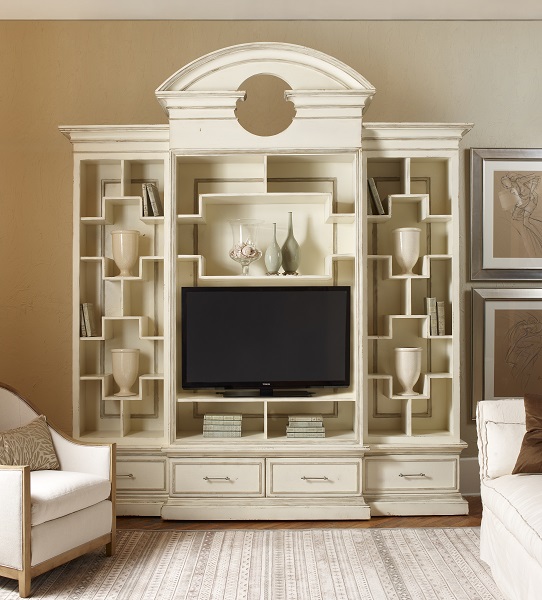 We've added a new twist to one of our most popular designs! Our American Treasures® Nassau Home Theatre is now available with an antique mirror back.
When we first launched the American Treasures® Nassau Home Theatre design in the Spring of 2012, the response was quite favorable. With this piece, like others in the American Treasures collection, I worked to mix classic lines with modern influences to create what I like to call a "livable modern" aesthetic.
Effectively bridging the gap between these two styles, this versatile design offers a wonderful entertainment option. And the new antique mirror back adds visual interest and elegance. Adding to its appeal, this design will hold most 46" plasma TVs.