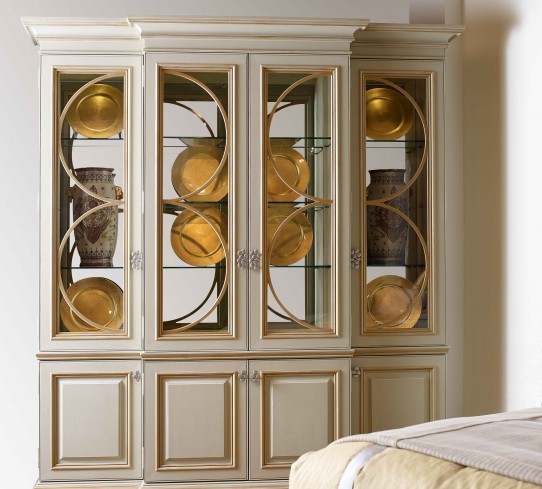 Responding to growing demand for clean, sophisticated finishes, we unveiled our brand new Cosmopolitan finish during the recent Spring 2015 High Point Market.
Offering a distinctly different look from many of the classic art and distressed finishes we're known for, the Cosmopolitan style is perfect for anyone seeking a cleaner, simpler look with subtle hues that can blend into any décor. Employing the meticulous hand-styling that is our hallmark, Cosmopolitan finishes are dry brushed with minimal distressing, wormholes or crackle. The result – stunning styles that lend a subtle, casual elegance to today's home.
Our new Hampton Breakfront is shown in Cosmopolitan finishes. The exterior is "Madison Avenue" with gold accents. The interior is "Chiffon." Other Cosmopolitan finishes include Dover Cliffs, Nubian Sand, Onyx, Rockefeller, Mint Lace, Jade, Pendant and Crystal.
To learn more about these and the countless others that comprise our vast finish family, contact us today! 800.HABERSHAM |habershamhome.com