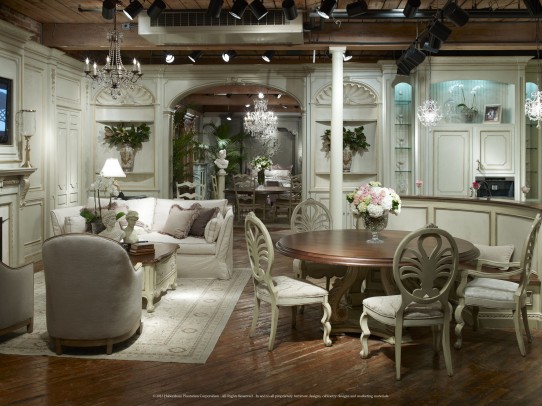 During the recent Fall 2013 High Point Market, we unveiled our newest furniture designs and custom cabinetry innovations.
As trade customers entered our showroom in High Point, North Carolina's historic Market Square building, they were greeted with a Parisian Flat environment.
The space showcased many of our newest innovations for custom-fitted room design, including new pilaster designs, new crown molding styles, a new room entryway and our brand new Parisian Luxe finish, which utilizes a meticulous, hand-styled paint-on-paint process to create lovely aged looks.
In addition to cabinetry, the Fall Market also welcomed a number of pieces to our furniture collections. Our latest designs include new chest, sideboard, media center and coffee table designs. Click here to see a full recap of our Fall intros.