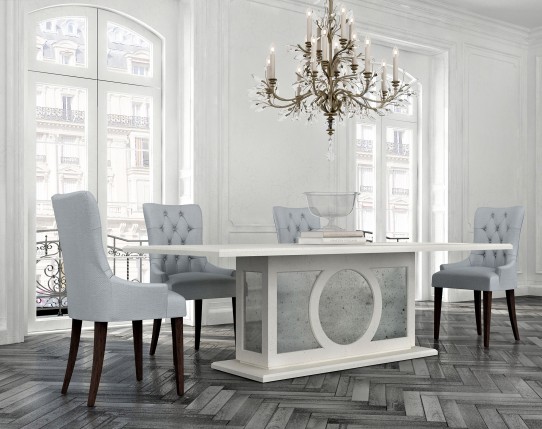 Whether your design sensibilities lean towards formal or casual, classical or contemporary, our new Chelsea Dining Table is sure to please.
Available with a wood or glass top, this classically designed dining table features antique mirror within the panels of its wood base for a rich look.
Visit our website to learn more about this table and our other brand new introductions.