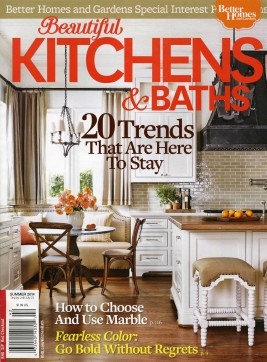 We were delighted to see our Oxfordshire Two-Door Vanity in Better Homes & Gardens' Beautiful Kitchens & Baths Summer 2014 issue. Showcased in the issue's "What's Beautiful" feature by Cathy Long, the piece was included with others that were inspired by "Art History,"the section's theme.
Featuring designs reflecting Impressionistic and Pop Art designs among others, our piece as included with those taking their inspiration from the Renaissance.
Our piece is on page 23 and the entire issue is filled with beautiful designs and wonderful ideas. So pick up a copy today!