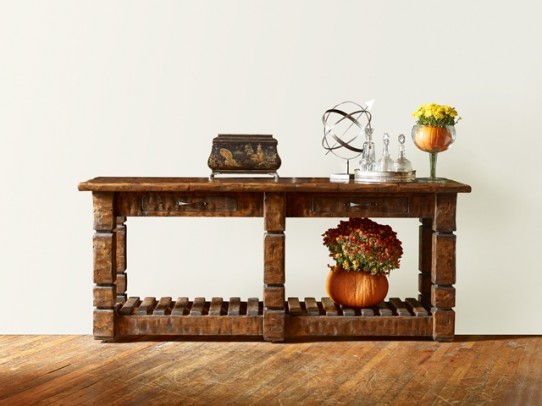 Each month we put special product spotlights on some of our newest designs. Among them, our richly rustic, hand-carved Americana Work Table (style # 37-3060B).
Introduced during the Fall 2014 High Point Market, our new Americana Grouping features one-of-a-kind pieces that can work beautifully in any home décor style. We've achieved this by using clean lines, hand-done detailing and layers of texture and color. The result – unique designs that will appeal to anyone hoping to reflect their own personality and style sensibilities in their home.
The meticulous attention to detail, and distinctive artisan touches, make each piece a complete work of art.