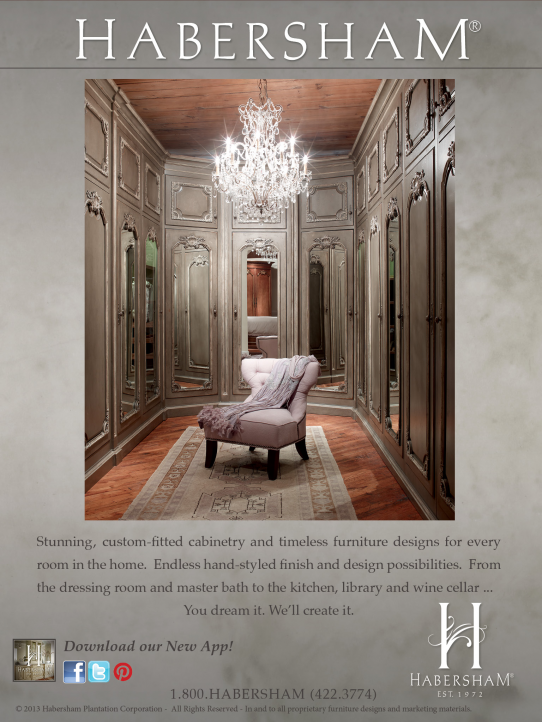 We're running a new ad in the July/August issue of Veranda on newsstands now. And, be on the lookout for our ad in the August issue of Architectural Digest too.
The ad puts a spotlight on our dressing room designs. We've worked with our interior design partners to create a number of lovely dressing room cabinetry projects in recent months. Completely customized to meet the client's space, style and wardrobe needs, designs include wide, deep drawers, plenty of shelving for shoes and accessories, hanging bars, mirrors, space for luggage, safes, hampers and more.
We also give clients the opportunity to choose from a vast palette of hand-styled finishes in rich colors, tones and textures to create private, luxurious spaces. To see some of our latest designs, be sure to explore our website's cabinetry section.