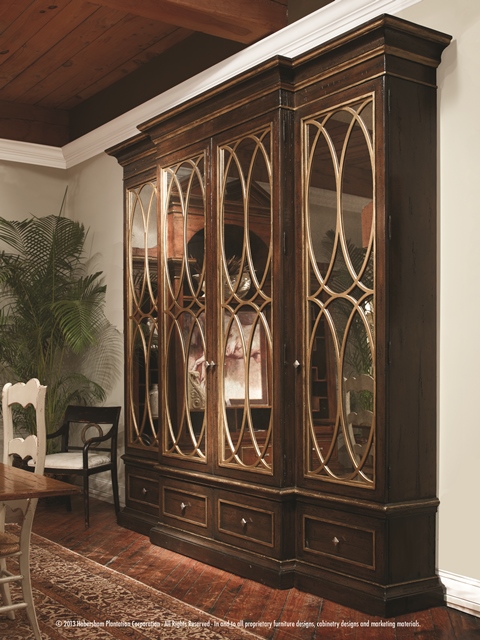 We're recently launched a new "Standard Custom" program for a select number of furniture pieces. Among them, the East Hampton Display Cabinet, shown here, which is now available with your choice of interchangeable doors, moldings, glass and hardware options.
As part of the program, we've significantly expanded your choices! Among the features you can select for these designs? If you'd rather have solid doors, we can do that. Prefer a different mullion design on a given piece? We've 10 different options to choose from. Looking for glass or mirror doors? Choose from clear or seeded glass, mirror or antique mirror styles. You can also select from two different base molding designs, three different crown molding options, and six different pilaster styles. If the piece you've selected from the Standard Custom line-up has art on it, we can even custom-tailor that to reflect a color swatch you provide. Tables in the group are available in three different size offerings.
The list goes on. Contact us today to learn how our new Standard Custom program can bend to your design wishes!