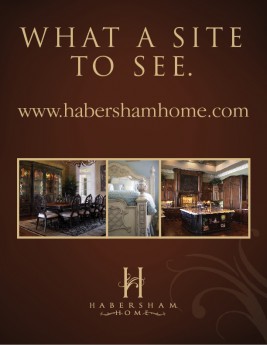 You spoke. We listened. After gathering wonderful feedback from our customers, designers, reps and dealers, we've redesigned and re-launched our website to make it even more user-friendly to work with and much more entertaining to explore.
In addition to significantly expanding the search capabilities, as well as the breadth of furniture, custom and cabinetry designs, we've also added a new "Lifestyle" section to the site. While here, you can read stories about current Habersham Home owners and see how they've used our cabinetry and furnishings. What's more, you can join our new online community and share your own Habersham stories. Our hope is that the community section will become a vibrant and busy area of the site – giving homeowners, designers, builders, architects and others the opportunity to showcase their designs and spark new ideas.
So log on today. Join the community. Share your stories. Let us know what you think!