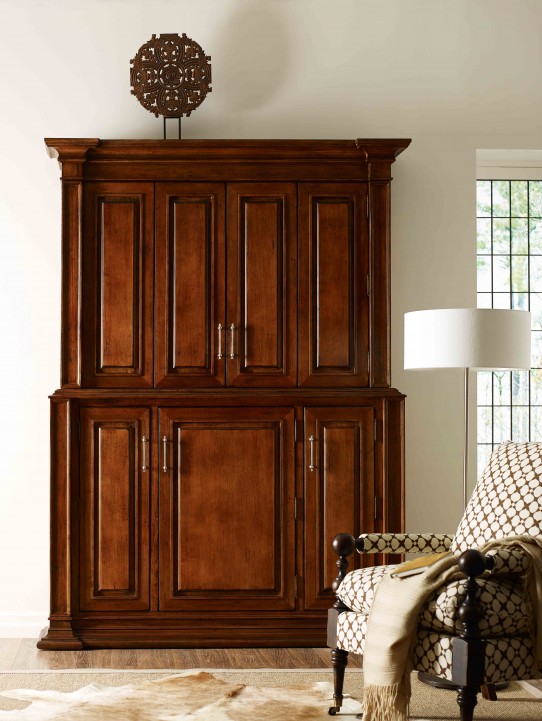 Here at Habersham we create many custom designs for individual clients. Sometimes, we think these new designs offer a number of appealing benefits and style features that make them perfect additions to our main line, too. The Catskill Entertainment Center, shown here, is the newest example.
With this piece, we looked to the design styles and characteristics that define the delightful Catskills region of Upstate New York, once one of the most popular resort destinations in the country. Known for its beautiful woods, waterfalls, and hiking trails, the area, just 150 or so miles from Manhattan, has attracted artists, musicians, writers and other creative types who have second homes there.
From craftsman style homes to cozy cabins to other influences that complement the surrounding natural environment, we found great inspiration in the design lines and styles we found here. And they're reflected in this new piece, which is tailored to hold today's slimmer plasma TV sizes, along with other practical storage features.
As with all our custom pieces, it's available in your choice of finish options and sizes. The design, shown here, is featured in in Antique Honey finish. The piece features two upper bi-fold doors and three lower doors with six interior shelves.