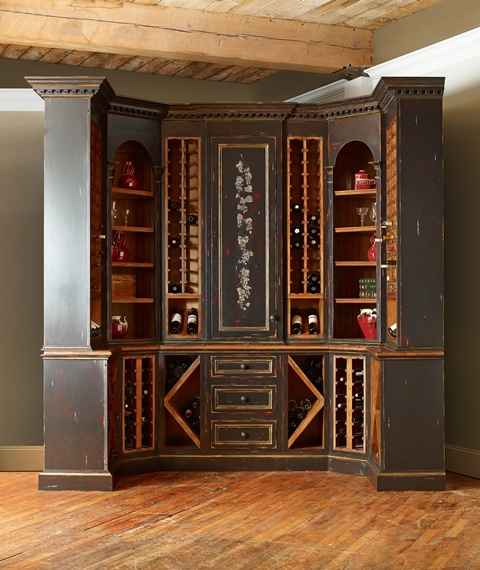 We continue to see growing interest and requests for custom fitted wine cellar designs. The Sonoma Wine Room design, shown here, is among our newest styles. From beverage units to storage to shelving, we can custom tailor designs for any size space or vintage collection.
In fact, we can create custom fitted furniture for virtually any room, design style or lifestyle need. Virtually all of our handcrafted furniture designs can be custom-tailored to meet your size, space and style preferences.
And when it comes to finishes, your choices are limitless. You can select from our own family of finishes – like those shown here – or choose from the vast palettes of Benjamin Moore® and Sherwin-Williams® to find the perfect match for any room or design style.
So contact us today so we can help you design and create a home environment that perfectly reflects your own sense of style. Cheers!