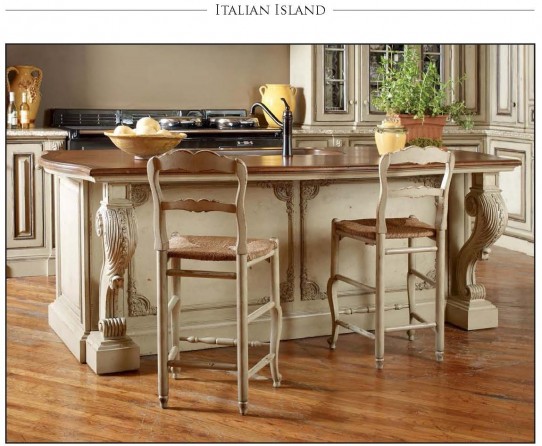 Inspired by the grand designs and styles that defined Italian Renaissance architecture, our Italian Island brings any kitchen to the center of attention.
Ideal for entertaining and family gatherings, two dramatic corbels anchor the top overhang to facilitate easy interaction between guests and hosts during meal preparation and serving. Adding to its appeal, drawers and compartments put everything within easy reach. Simple design lines and subtle decorative molding complete the look.
Visit the cabinetry section of our website to see other island styles.