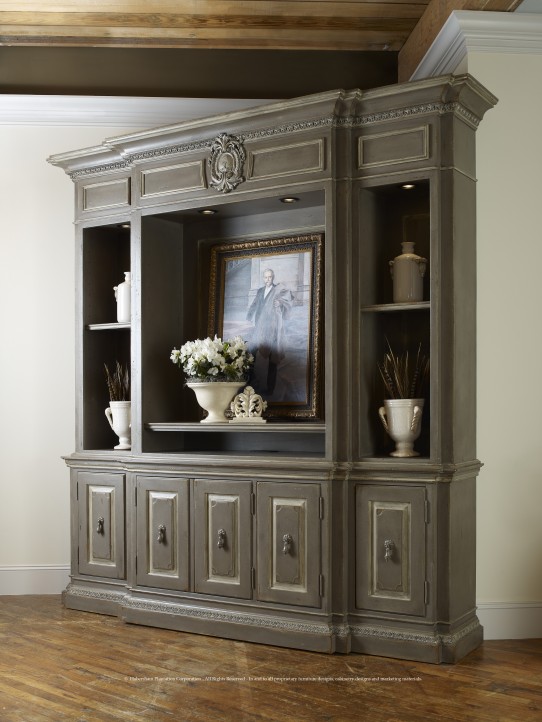 Dealers and designers are invited to learn more about the latest additions to our growing collection of hand-painted, styled and finished custom furniture during the June 18-24, 2014 Dallas Total Home & Gift Market in the Gallery Six Showroom, WTC 11013. Among the highlights include new additions to the popular Biltmore Chateau Reserve Collection and a number of new accent and occasional designs.
Habersham and Biltmore marked their 10-year licensing partnership during the recent April 2014 High Point Market with the introduction of new Chateau Reserve anniversary designs. The Chateau Reserve Collection, a collaboration between Biltmore and Habersham, has drawn its inspiration from the entertainment and hospitality that defined the landmark Asheville, NC estate at the turn of the century. The collection's grand scale designs and accent furniture pieces reflect the art, architecture, hospitality and ambiance that George W. Vanderbilt cultivated for his estate.
Dallas market attendees can learn more about the new Biltmore pieces and other new designs, including the Biltmore Olmstead Home Entertainment Center (64-2790) shown here. This fabulously functional home entertainment center is named for Frederick Law Olmstead, the acclaimed landscape architect who designed the gardens and grounds of the estate. This design has two glass cabinets –each with three adjustable shelves – that flank an opening that houses entertainment essentials. The closed door base has two adjustable shelves. Shown in the Graystone finish, this unit can be customized. Base also available as Biltmore Olmstead Entertainment Sideboard (#64-2791).